Scott Perry is a talented, trusted marketing expert.
His creative solutions and attention to detail contribute to our growth. It's a pleasure
to work with such
an inspired professional.
- Mary Warren
EVP, Marketing
Credit Union 24
GROW
YOUR GROWTH IS MY GOAL
Scott Perry Design
IDEAS THAT CREATE RESULTS
Take an inspired, big-picture approach to growing your business with creative and practical marketing solutions. My core objectives for your success are to:
• Understand your business and markets
• Focus on the benefits your company provides to your customers/clients
• Create and execute effective marketing strategies that build sales
There are no substitutes for experience, success, and results. My business is built on client satisfaction, repeat business and referrals.
If you believe marketing efforts should pay for themselves with results, let's talk.
Your growth is my goal.
We have relied on
Scott Perry Design for
many years for excellent marketing support on a wide variety of projects.
We appreciate his quick response, creative energy and ease to work with.
He has our highest recommendation.
- Eric Rothberg
General Manager
HamiltonJet
MARKETING & DESIGN SERVICES
• Advertising Planning and Design
• Brand Development
• Corporate Communications
• Creative Services
• Graphic Design
• Marketing Planning and Consulting
• Media Coordination
• Photography
• Presentation Design and Development
• Promotions
• Sales Support
• Trade Show/Conference Support
• Web Site Design, Development, Hosting
Don't see the services you need from the list above? Contact me to discuss what you're looking for. Chances are, I have a possible solution for you.
MARKETING & DESIGN SERVICES
GROWTH
Not only did we achieve greater brand recognition with our marketing initiatives, we also enjoyed the endorsement of many of our customers in an effective advertising campaign designed by Scott. Additionally, he managed our complete media schedule showing us how to extend the reach of our budget.
- Mary Warren
EVP, Marketing
Credit Union 24
CLIENTS
• Alaska Option (financial services)
• Alta Dusting Products (commercial manufacturing)
• BancVue (financial products and services)
• Credit Union 24 (financial services)
• Dr. Victor Johansen (dental services)
• HamiltonJet (commercial marine products and services)
• HD Fowler Company (industrial waterworks products and services)
• Lahna's Chocolates (foods manufacturing)
• Northwest Concrete Masonry Association (industrial manufacturing association)
• Offshore Systems, Inc. (commercial marine services)
• OrthoWashington (medical services)
• Pemco Technologies (financial products and services)
• RRC Endodontics (dental services)
• Systronics (financial services)
GROWTH
Clients served include...
We really couldn't be more pleased working with
Scott Perry Design for our marketing needs. Not only does he understand our industry, but he makes the extra effort to understand our unique needs.
- Systronics
CREATIVE
Creative strategies for marketing your business are great when they help your business grow. Discover how pragmatic creativity coupled with a vision firmly set on your goals can generate results.
GROWTH
Scott Perry completely redesigned websites for two of my online businesses giving them much more appeal and functionality.
The result is an increase in sales and a better customer experience. I highly recommend his work performance.
- Corey Anderson
Owner
AltaWorks, Inc.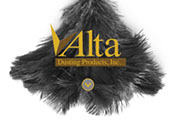 ABOUT
Scott Perry Design began operations in January 1987 after Scott worked for two Seattle-area advertising agencies serving a variety of clients.
Financial, commercial, industrial, manufacturing, professional, medical, technology, and retail clients have all enjoyed growth thanks in part to Scott Perry Design's contributions. Some clients have been using Scott's marketing services continuously for over 25 years.
After three years as a client, Pemco Technologies hired Scott as their full-time Director of Marketing for more than eight years where he helped the business grow despite a difficult economy.
Scott graduated from Brigham Young University with a B.A. in Advertising Communications in 1983 and enjoys the challenge of helping businesses grow with creative marketing solutions.
GROWTH
If you need sound marketing strategies and effective results, Scott is your man.
- Dan Cook
CEO
Pemco Technologies, Inc.
CONTACT
Scott Perry Design is built on client satisfaction and referrals.
When you're ready to partner with a trusted marketing expert focused on growing your business, drop me a line or feel free to give me a call.
I look forward to helping you meet your goals.
Scott Perry
206-661-2057
GROWTH
© 2015 Scott Perry Design • All rights reserved.